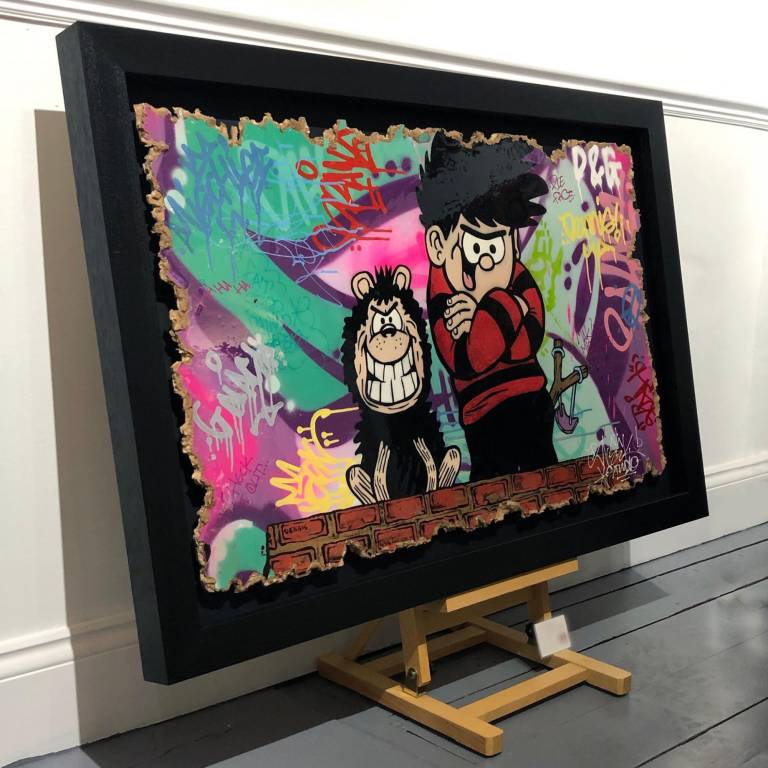 This team of street artists, all with art degrees are bursting into the contemporary art scene with an art collection that bonds modern street art with cartoon images and iconic landmarks.
Sleek creates dramatic backgrounds full of energy and dimension through numerous layers of graffiti "tagging" and paints directly onto reconstituted wood. The edges are then distressed and torn to appear as though the art has been ripped straight from the wall it was graffitied on.
To finish these fantastic pieces, we've mounted each in a matt black frame "floating" an inch from the backboard, giving each piece room to breathe and showcasing that unique Sleek edge.