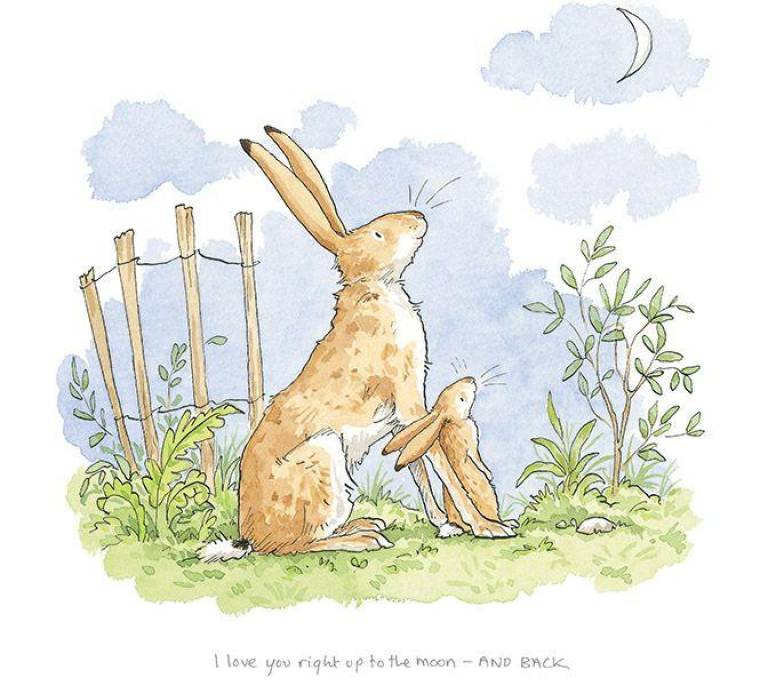 Sometimes when you love someone very, very much, you want to find a way of describing how great your feelings are.  But as Little Nutbrown Hare and Big Nutbrown Hare discover, love is not an easy thing to measure. Sam McBratney's enchanting bedtime story 'Guess how much I love you' is illustrated by Anita Jeram, and is an international classic which has been translated into over 27 languages.
Anita Jeram's beautiful illustrations were a labour of love. Even today, Anita Jeram says, "Every time I read this book, I want to cry. The story reminds me of my son, who often plays these games with me when it is time for bed."
'Guess How Much I Love You' was first published in 1994 and ever since the story and illustrations have captivated adults and children the world over.