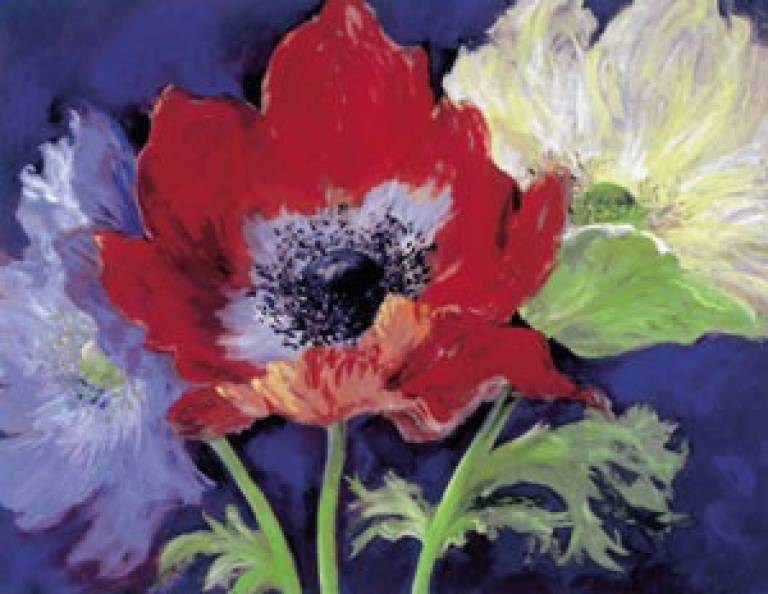 Nel Whatmore is a fine artist, well known for her floral paintings and abstracts. A contemporary colourist her paintings are both expressionist and evocative.
Nel has exhibited at the International Conference Centre in Birmingham, the Albert Docks in Liverpool and has had many sell-out one-woman shows. She has been selected to exhibit at Chelsea Flower Show for the last five years winning two awards for her stand. She has a loyal following with many private collectors worldwide. Her work has been collected by celebrities such as Zoe Ball, Richard and Judy, Gary Neville and David Gower.
In 2012 she was invited to a special private reception at Clarence House as part of the Prince's Trust 35th Year Celebrations. She presented her painting, Devoted to You to HRH Prince Charles as part of the celebrations. The painting was inspired by the wonderful work that the multi-award-winning peony growers, Kelways do, and features their peony Coral Charm.
She seeks to constantly explore mediums and their ability to convey emotion. Her work is varied and encapsulates her interest in expressionist painting. From landscapes to evocative abstracts she continues to seek new ways of working.